Indianola High School
Class of 1968
In Memory
Richard Boord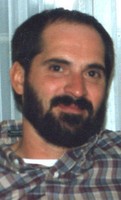 Richard Calvin Boord, 58, Des Moines
Richard Boord, 58, of Des Moines died Monday, Nov. 3, 2008, at the Veterans Medical Center in Knoxville. Services were Nov. 6 at Overton Funeral Home in Indianola.
Richard was born Sept. 19, 1950, at Decatur County Hospital. He was son of William Calvin and Gretchen Ruth Boord and spent his early years in Leon. The family moved to Warren County in the late 1950s. Richard graduated from Indianola High School in 1968. He attended Des Moines Area Community College and earned his associate's degree in auto mechanic. He enlisted with the U.S. Army in 1970 and was stationed in Germany. He married Kathleen McCoy in 1971. The family resided in Indianola. He worked at McCoy Sanitation for 10 years and then at Waste Management for 15 years as a roll-off truck driver. Richard enjoyed spending time with his family including camping, riding bikes, cooking, and vacationing in Colorado.
He is preceded in death by his father, William Calvin Boord; his brother, Terry; and his sister, Janet.
Survivors include his daughters, April Freschi and Angela Boord; four grandchildren; his mother, Gretchen; and sisters, Charlotte Konrad and Sandy Wallace.
Memorial contributions may be made to the family in his name. Online condolences may be sent at www.overtonfunerals.com.